With the most expertly prepared hog roasts in Merseyside and a whole host of tailormade menu options available, Hog Roast Merseyside should be at the top of your list to provide the catering for any occasion.
Flexible Menus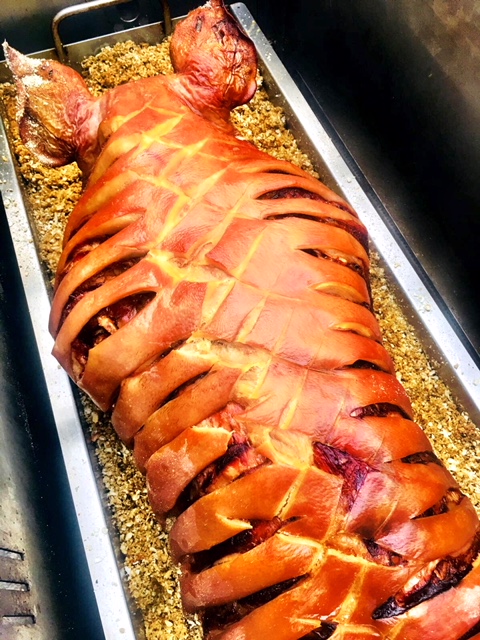 As you may have read on our homepage, we have the scope to provide complete catering packages for a broad array of different occasions here in Merseyside. Our highly experienced team knows exactly what works for each type of event and you can rely on us to design a menu for your event that will hit the spot on every level. In addition to our gourmet hog roasts, we can provide additional meat options, as well as sizzling BBQ food including our own handmade artisan sausages and burgers.
As well as delighting meat lovers with what we have to offer, we will also satisfy any vegetarian or vegan guests. We provide a range of flavoursome meat and dairy-free alternatives, and we are happy to adapt any dish to accommodate the individual needs of your guests, such as catering for those with food allergies. You will also find a broad spectrum of different flavour combinations across all of our sides and salads, as well as classic and more modern starters and desserts. We aim to please everyone with the breadth of our menus, and by giving you the freedom to include as many dishes as you please. We can guarantee that your tailor-made menu will tick all of your boxes and go down a storm with all of your guests – not just the hog roast roasts fans!
Freshly Made Food In Any Setting
From Liverpool to Widnes, and St Helens to Knowsley, Hog Roast Merseyside can cater in any setting in the Merseyside region. Not only that, we will also make all of your food from scratch when we get there. We are able to prepare all of our menu items onsite in any location in Merseyside, and you will never be presented with readymade or reheated food if we are catering for your event.
We can provide any volume of freshly made fare in any type of outdoor venue in Merseyside, including festival fields, beer gardens, private gardens business premises and public squares in town centres. We can also cater in marquees, tepees and other well ventilated indoor spaces. Wherever you choose to host your event, the Hog Roast Merseyside team will provide our usual high standard of fresh food and great service onsite.
Superior Ingredients And Locally Sourced Produce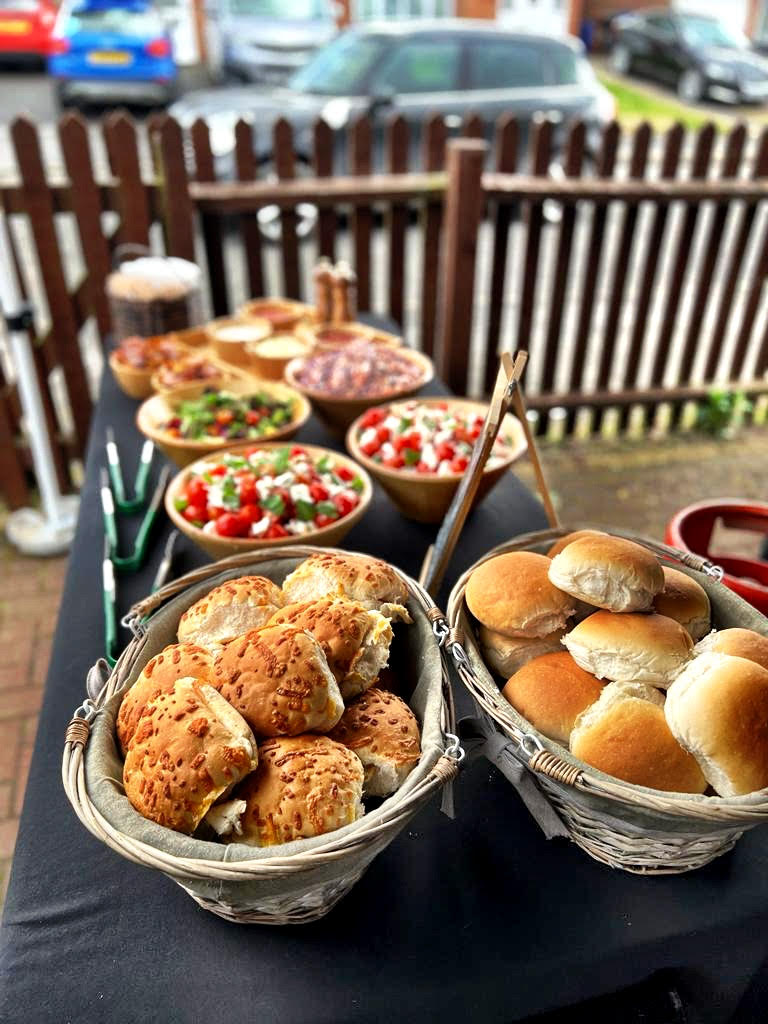 All of Hog Roast Merseyside's freshly made food is comprised of the highest standard of ingredients. We source as much as we can locally and over the years, we have built excellent relationships with the best local food producers in the region. We are also extremely selective when it comes to choosing our meat. We only ever source our pork and other meats from the most experienced and ethical meat producers in the UK who adhere to free-range rearing methods.
The freshness of our food and quality of our produce is something that does not go unnoticed by our clients in Merseyside, and if we are catering for your event, we're sure that you will appreciate just how good our ingredients are. By preparing all of our food from scratch and catering in full view of our diners, we are also demonstrating just how fresh our food is to everyone who tries it.
Hire a Hog Roast Merseyside machine
Looking for a unique way to provide your own food for an upcoming event? Doing your own hog roast will provide a tasty treat for your guests as well as a great visual spectacle. Whether you are a professional caterer or an amateur chef, we have hog roast machine hire options to suit all catering requirements and levels of ability, so please get in touch with us here at Hog Roast Merseyside to find out more.